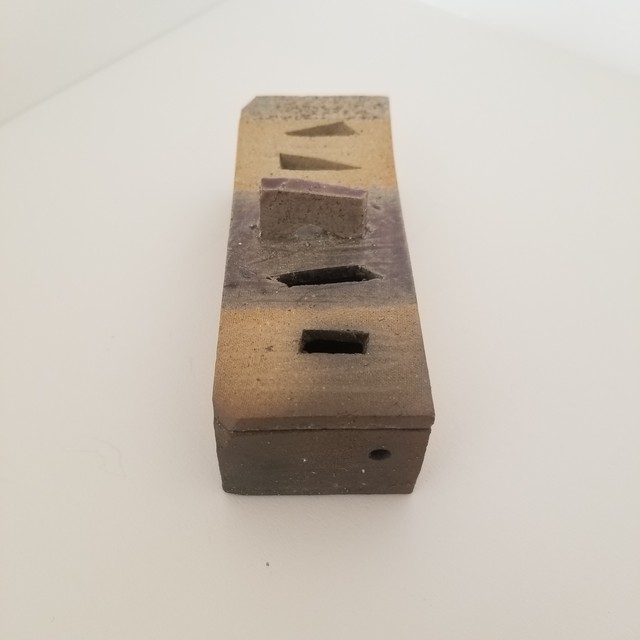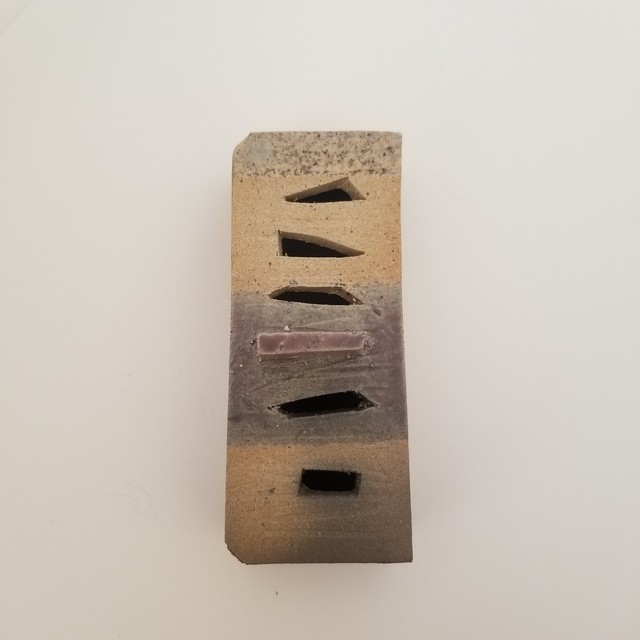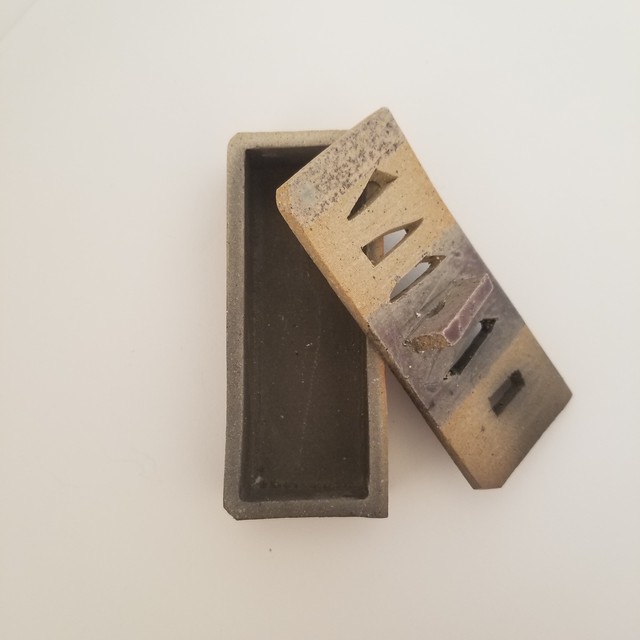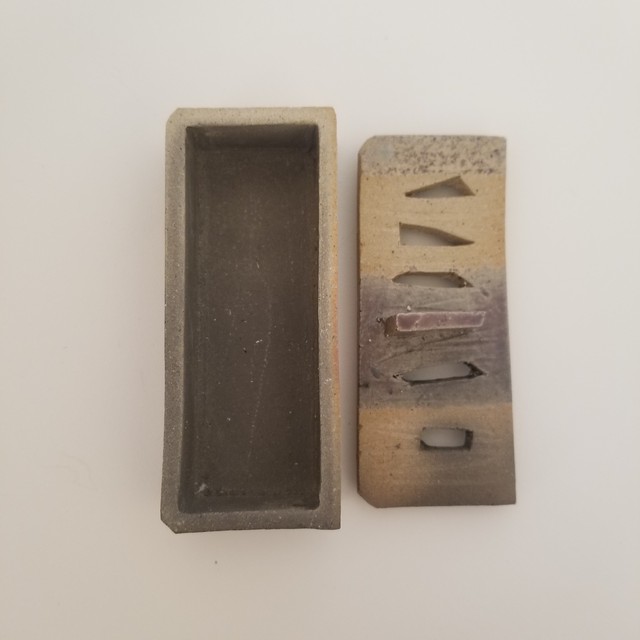 短香炉/ Incense Holder
SOLD OUT
Japan domestic shipping fees for purchases over ¥ 5,500 will be free.
Shipping fee is not included. More information.
香舗伽羅オリジナル香炉です。(香炉灰付)
作家による一点ものです。

香炉に灰を入れ、お香を横にして灰の上に置きご使用ください。
お香を灰の上に置くことで、立ち消えが起こりにくく、最後まできれいに燃焼します。
長いお香でも折って長さを調節してお使いいただけます。
お使いにならない時は、蓋をしてインテリアとしもお楽しみいただけます。

焼き締めから釉薬で色付けされたものまでございますので、他のページもご参照ください。

商品サイズ
奥行:110mm 幅:35mm 高さ:45mm
重量:約170g

Kyara's original incense burner (Ash included)
A unique creation by Japanese artisans.

Fill the incense burner with ash and then lay the burning incense on top.
Position the incense on top of the ash can prevent the incense from burning out too quickly and ensure it will burn nicely till the end.
For long incense sticks, you can break them into your desirable length.
When not in use, you can put the lid on and enjoy the burner as part of your interior design.
Add to Like via app
Reviews

(1)

Shipping method / fee

Payment method
¥ 3,300 tax included
SOLD OUT